Adam Photo Campaign is a photo-shooting campaign for different kinds of disabled/handicapped people. Its aim is to trigger people thinking about the meaning of "human being". The campaign is organized by me (Calvin Yeung) from Salt Studio.
---
Vision:
Human beings are born to be equal. No one should be despised by his/ her own weaknesses. Everyone has his/ her unique appearance that is inherently beautiful and should be appreciated. We want to restate the dignity of the alternative group of society by taking photos for them and to let other members of public to take this chance to look at the disabled/ handicapped people with an appreciated angle.
---
Purpose:
Taking photos for a variety of disabled/ handicapped people including mentally retarded, autism, neurotic or mood-disorder, physically handicapped and spastics people.
---
Target:
The disabled/handicapped people of different ages residing in Hong Kong.
Campaign details:
We need to have a group of disabled/handicapped people to be our models for photo shooting. Their portraits would be handled in a realistic and artistic way. As our motto human beings are born to be equal, the inherent qualities of people should be the same despite their different appearances. Therefore, we do not intend to cover up their "handicap" or otherwise disclose their 'handicap". In a case that the model's forelimbs are handicapped, our camera does not need to escape from the forelimbs or focus on them. The focus of the photo shooting will be agreed after discussion between the models and me and will stick to the expression method mutually agreed. My preliminary plan about the themes of the photos is to show their real faces but not their artificial beauty by shooting them in their normal costumes. The viewers can reflect the meanings of humans from their portraits. This campaign is a creation of arts and reality but is not a license-photo taking of charity nature or family photo-taking service. Our final target is to shoot a series of photos meeting my photo-shooting quality standard and satisfying the models themselves (and their custodians). Therefore, during the process, we need to do some extra auxiliary work and to have mutual contribution.
Responsibilities of the models and the photographers:
I myself shall meet the models (and their custodians) at least one time for preparation and mutual understanding before the photo shooting. Thereafter, we shall meet two more times for the photo shooting expected mostly at the studio, but if necessary, at other places such as the homes of the models, each shooting session around 3 hours, arrangement details confirmed after discussion.
Recruiting models and form of cooperation﹕
Participating in this campaign is purely of voluntary nature and is a non-profitable art creation. It is free-of-charge for any model or custodian participating in this campaign. We do not have business relationship. After shooting, I shall give the model a CD-Rom of photos and a A3 size (420 mmX297 mm) photo to express my gratitude. Models participating in this campaign shall agree to let me to share the portrait right of the models and the copyright of the photos for future publishing and exhibition purposes.
Other cooperation partners:
This photo-shooting campaign needs some volunteers to do make-up for the models. If you agree with the theme of this campaign and are willing to spend time to do make-up for the models, I shall cordially invite you to join this campaign. I shall give credits to you when the photos are finished or published in order to express my gratitude. For details, please contact me at calvin@saltstudio.net。
Deadline for the campaign:
This campaign has no deadline. If you are interested to join this campaign or you know someone who is suitable to be a model, please contact me anytime.
Contact Information:
Calvin Yeung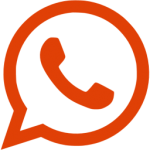 +852 98732561 或 email:  calvin@saltstudio.net